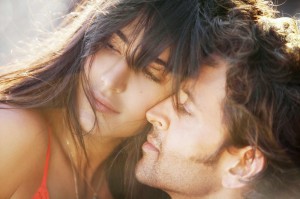 We are delighted to announce that yet another of our matched couples have got engaged recently. Sean and Maura (not their real names) both joined our dating agency in 2013 after they had become disillusioned with the social scene. Sean had been searching for a dating agency in Kerry when he found us on line. Maura had been searching for singles events or a dating agency in Limerick when our website caught her eye. Sean was 37 and Maura 35 and they were looking for a partner with a view to getting married and hopefully having a family together.
Sean had been in a long term relationship up to a few years before joining Twoheartsmeet. Unfortunately he had got his heart broken when his girlfriend at the time met someone else and finished with him. When he joined Twoheartsmeet he was very mistrusting of women and wasn't sure how he was going to commit to another relationship. All he knew for sure was that he felt ready to find love once again and was going to give it his best shot.
When Maura joined up she told me that she had come out of a 6 month relationship with someone she had met on line and discovered that he had been two timing her all along. She wasn't sure if she would be able to trust any guy again but on the other hand she missed the closeness of being part of a couple.
When I matched them together, their similar past experiences created a bond and they promised each other that they would never cheat on each other. If their relationship didn't work out it would be due to lack of compatibility or some other reason. It definitely wouldn't be due to lack of loyalty.
Now, two years on, they have become engaged and plan to get married next summer.
The most unusual thing about this is that Sean and Maura would not have been attracted to each other if they had met in a social setting. They come from completely different backgrounds and had followed vastly different career paths. They reckon that if they had met in a pub of a Saturday night, they would have had very little to say to each other. However, as they had been matched by Twoheartsmeet and had prior knowledge of each others relationship history, they found that this gave them an instant rapport. As time went on, they discovered that they both had a passion for outdoors pursuits and introduced each other to loads of new interests and past times.
We are delighted that we were able to facilitate them meeting and finding love together. It proves that when a potential match is handpicked for you it can increase your chances of compatibility because the match maker knows your history and can use that to help find you true love.