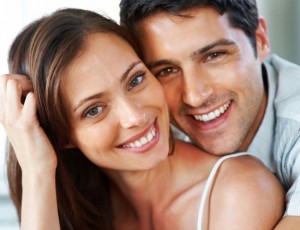 New Year Blues!
January and February can be lonely months if you're single or unattached. You're facing into the New Year without someone special in your life and then there's Valentine's Day looming around the corner to remind you once again of your single status.
Want to be part of a couple? We understand.
We know it wasn't easy being out and about at Christmas and the New Year, going to parties and work do's and watching happy couples together. Perhaps now you find yourself at a point in your life where you've decided you want to be part of a loving couple.
Time to make a fresh start!
It's a new year, time for a fresh start and help is at hand! We at Twoheartsmeet are five years in business this year and currently have seventy two couples in long term relationships, engaged or married. We even had our first Twoheartsmeet baby recently!
We want what you want!
Our client's happiness is of paramount importance to us, as is our reputation as a professional dating agency. As a result of this, a large proportion of members come to us after being referred by people we have matched successfully. We get to know all our members on a very personal basis, we listen to what people tell us and we only match you with someone who has the qualities you are looking for in a partner. We even give you the option of seeing his or her photo with their permission, which sets us apart from other agencies.
Unlimited Introductions – Jan & Feb 2016
As an extra incentive for people who want to make the commitment at the beginning of the year, and to celebrate our five years in business, we are offering Unlimited Introductions in a Lifetime Membership package. This offer is only valid for new members who join up in January or February.
Time to make that all important call!
So if you want to change your single status or if you are separated, divorced or widowed and this is your second time around, why not get in touch? A call to 085-77-42-444 will be the first step to making some positive changes to your love life! How does it work?