Many of us at some point in our lives will have a life-crisis!


Will we wallow in that life-crisis or see it as a time to reflect and hopefully change? In a study presented at the British Psychological Society meeting, researchers distilled the five key phases of the crisis.
Phase 1 – A feeling of being trapped by your life choices. Feeling as though you are living your life on autopilot.
Phase 2 – A rising sense of "I've got to get out" and the feeling that you can't change your life.
Phase 3 – Quitting the job or relationship or whatever else is making you feel trapped and embarking on a "time out" period where you try out new experiences to find out who you want to be.
Phase 4 – Rebuilding your life.
Phase 5 – Developing new commitments more attuned to your interests and aspirations.
Having a life crisis may be a good thing: And having your crisis early might keep you from having one far later in life, after the rift between what you always wanted to do (Be a chef! Write a novel!) And what you wound up doing.Are you at risk of a life-crisis?
The researchers say that idealists who also want to achieve conventional success—marriage, children, corner office—seem to be the population most affected. So examine thyself. Is a crisis in order? Life-crisis are somewhat easy to ridicule as one's own self-indulgence, however, they are about examining and re-looking at one's identity, your sense of yourself and trying to get rid of the less appealing parts of one's self and concentrate on the better parts. It is quite normal to suddenly sit up in middle age and think: Oh my god where has my life gone, is this the life I wanted? For some a change might be huge – a separation or a divorce, to another it might simply be to take up a fitness regime, or become very self-sufficient.
Whatever it might be, a life-crisis is how people evolve emotionally, though it's not fun to be in the middle of one, there is a lot to be said for emerging enlightened at the other end! The good news is that between 40% and 50% of people going through a life-crisis emerge feeling better and more positive about life and to enjoy it more, this is true of all crisis, which shouldn't really be called a crisis at all! But should be seen as re-evaluations and not seen as a minor catastrophe but as a necessary process in ones life! Are you in a rut? Is it time to take life into your own hands? Are you ready take a time out to find yourself, and start over?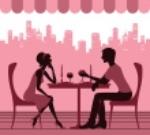 Date Night
This is worth taking your date to! or just yourself and a few friends. A tapas trail that takes in 4 venues around Cork City; they include The Cornstore, Mayne's, Oysters bar, and Electic on the south mall. Now an annual celebration of the best of Spanish cuisine and wine, the Campo Viejo Tapas Trail, will take place from 8th May to the 5th June in Cork on Wed 6.30-9pm and Sun 2-4pm. You can log in to http://www.campoviejotapastrail.ie/ Should be fun!
OUR 1ST ENGAGEMENT!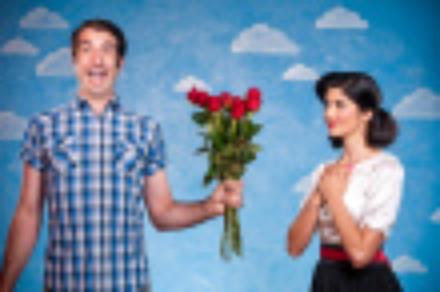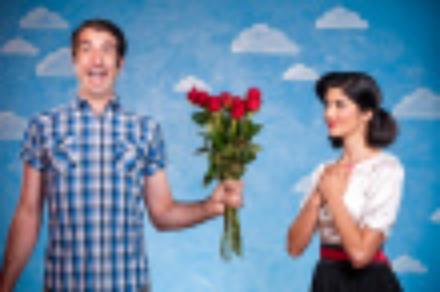 Congrats to you both! ( they want to keep their anonymity!) However we are so proud that they found love the second time around that we want to shout it from the rooftops!! Really glad that they took the leap to contact us and that we were able to match them so perfectly!