We felt it would be a good idea to post about some beautiful and scenic spots to go on a date during the summer. We have listed five beautiful places that we would recommend you to visit. They are either surrounded by glistening sea water or freshly cut greenery, some are hidden gems that are definitely worth the visit.
1. Copper Coast Drive – Dungarvan to Tramore Scenic Route
If you are dating in Waterford here is somewhere you can go for a totally different kind of date! The Copper Coast refers to the copper-mining heritage along the South Eastern coastline between Tramore and Dungarvan. The geology of this area has gained it the unique status in Ireland, of European Geopark. At the heart of this region are gorgeous landscapes and seascapes, and cliffs, coves, caves and beaches. We recommend you explore for yourself the breath-taking scenery.
The route is as follows:
Dungarvan • Clonea Strand • Stradbally • Bunmahon • Annerstown • Fenor • Tramore
Road Trip Route: Click Here
2. Corrin Trail – Fermoy
If you are a walking enthusiast and dating in North Cork, the Corrin Trail provides walkers with some impressive views south from Fermoy across the Golden Vale and north over the town. Corrin Hill is a steep hill climbing to 250 metres, isolated in fertile lowlands to the south. The view from the lofty heights near the Cairn and High Cross on the top of the hill, to the broad agricultural plains and teeming traffic on the new M8 motorway in the distance below, gives perspective from the isolation above. Please see more at: Coillte Outdoors
3. Crosshaven
Crosshaven is a lovely scenic village beyond Carrigaline, County Cork. It's great for sunny days and Lynch's Centra do the best 99's. It has a lovely harbour view and is great for long walks or if you just want to just sit on one of the park benches and just chill out.
Looking for a spot of lunch, Cronin's pub & restaurant – award winning seafood restaurant have a great lunch and dinner menu that is suitable for all taste buds.
See more: (Cronin's pub website)
4. Nohoval Cove
So if you are dating in Cork and looking for somewhere beautiful to go of a sunny Sunday, look no further than Crosshaven or Nohoval Cove! Nohoval Cove is a hidden gem that has spectacular views and gleaming caves. It's great for an evening road trip to take in the fresh sea air or to pass away a few hours on a Sunday afternoon. Directions for Nohoval Cove are available here.
5. Doneraile Park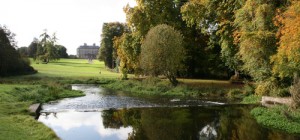 If you are dating in Limerick or dating in Tipperary, Doneraile Park in North Cork is less than an hour from Limerick city and Thurlus and only 40 mins from Cahir. It spans over 400 acres of parkland and gardens, which were developed over three centuries by the St.Ledger family is well worth the visit. The guided walk will take visitors through different gardening styles, which reflect the associated historical periods. Although many gardening features are still to be fully restored, the visitor will still be able to imagine and discover the former glory of Doneraile Park and its unique history.
This would be another scenic option for a date or even just a day out. There is a lovely Townhouse café which serves breakfast, lunch & various snack options as well as scrumptious homemade desserts! If that doesn't suit, there are plenty of park benches and greenery to sit down and enjoy a homemade picnic. For more information on the park itself and what is has to offer, please click here