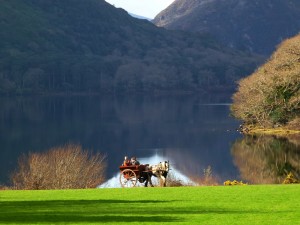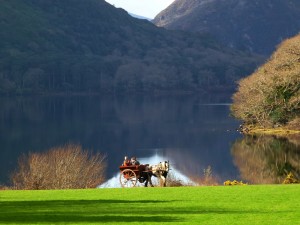 Twoheartsmeet – Dating ideas in Ireland
We want to give you some ideas for a really great fun filled first date! Whether you are dating in Kerry and have access to the wonderful Killarney National Park or dating in Cork with access to the Mardyke, Fota, Doneraile Park or the marina near Blackrock castle there are lots of choices for interesting first dates in the Munster area.
Meeting for a drink or coffee on a first date is convenient but can lead to stilted conversational subjects whereas going for a stroll beforehand means you can draw subjects for conversation from your environment. Sitting across from each other in a hotel foyer or bar can be a bit dull in comparison to lots of other places you can be if you use your imagination.
First Date Killarney
We recently matched a couple who went on a novel first date. They met in Killarney as it was a convenient half way point for both of them. As they both love the outdoors, they began by taking a walk from the National Park in Muckross to Torc Waterfall and were lucky that the Saturday afternoon was dry and sunny. Instead of the usual questions going back and forth between two strangers they were able to chat about their surroundings and watch all the other people and families around them which added to the whole experience and reduced first date nerves.

A jaunting car passed them and Michael suddenly said "let's get one and go for a spin"! Elaine was taken aback but said "why not?" and off they went around the Lakes of Killarney. They were very lucky that the jarvey was very chatty and informative about the history of the National Park and was cracking jokes and having banter with them throughout the journey. Elaine confided to me afterwards that she was very impressed that the guy gave the jarvey a very generous tip for all his help which really impressed her! She admitted that this is something she would not have seen in him if they had simply gone for a coffee or a drink.

Afterwards, they went for a well-deserved coffee and home baking to the restaurant in the grounds of the National Park and re played some of the stories the jarvey had told them. They had a fun filled day and both of them admitted that it was the best time they've had in ages and was a brilliant way of getting in touch with their playful inner child!
First Date Cork
Another couple we matched both enjoyed cycling and hired bicycles from City View Wheels in Blarney Street in Cork City. They cycled all around the city with the battery helping to negotiate the steep hills which, once they got to the top, afforded them wonderful views of the city below. They stopped off at Café Velo on Georges Quay for refreshments afterwards and admitted that it was the best date either had in a long time.

Yet another couple decided to go to the fun fair on their first date. They shrieked and squealed throughout all the rides and had a brilliant time together. It takes a bit of extra courage to suggest dates like these but is usually worth it in the end. It also shows that you're a person with initiative and you understand the importance of fun and are able to enjoy yourself, whereas simply meeting in a hotel bar for a drink can bring out a person's serious side where it feels like you're being interviewed to see if you measure up for the job!

So try to think of ways of making your first date more enjoyable and you will be increasing your chances of making it to a second date. And if not, at least you will have had some fun!