Taken from the Farm Supplement of the Irish Examiner in Feb 2012, written by Denis Lehane.
Dating Ireland
MARRIED men can be prone to exaggeration. Especially with a pint in our hands and reminiscing about the days when we were single.
We can look back on our single days through rose-tinted glasses, believing we had women falling at our feet, enthralled by our every word.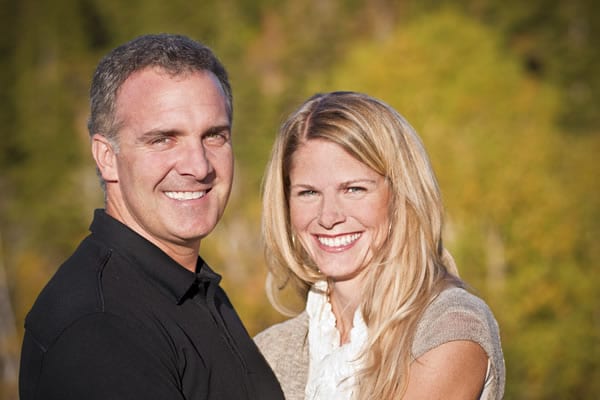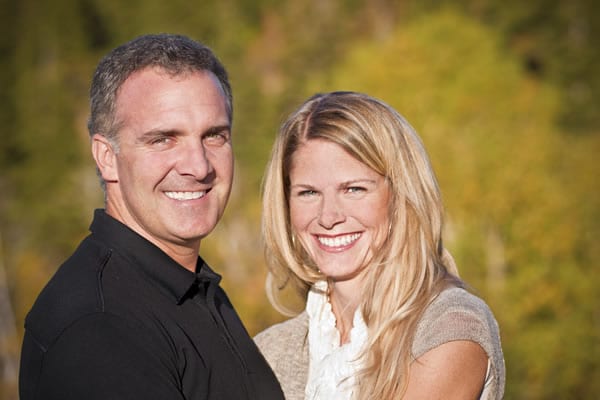 Anyone wishing to contact Eithne can call 085 7742444 or visit our dating Ireland information page.
We seem to remember a past that completely differs from reality. We conveniently forget all those nights when we failed to get a dance, or even a smile. Or the times when we humiliated ourselves chatting up prospective partners.
Most married men are lucky men. Lucky to have found a partner. Not everyone is so lucky.
There are still far too many bachelor farmers in search of a wife in rural Ireland. Anyone unaware of this must be blind to reality.
Some may laugh at the problem, others might worry about the problem, but is anyone doing anything to help solve the problem? Google the words 'single farmer' and all you get is information relating to the 'single farm payment'.
Macra na Feirme, to give credit, provides a fantastic social outlet for all up to the age of 35 (more on page 14). However, looking beyond that age, what is there for the single person in rural Ireland? Where can you go to socialise if you are single, separated or divorced?
Rural Ireland, for all its beauty, can be a very lonely place for those in need of companionship.
Professional farm organisations must recognise that there is a problem here, and must step up to the mark in helping to find a solution.
In the meantime, the dating agencies have become a popular choice for those in search of partners.
Recently, I met with Eithne Buckley who, along with her partner Daniel McIntyre, runs the Twoheartsmeet dating agency based near Macroom, Co Cork. I talked to her about her matchmaking business, and about how farmers are perceived as potential husbands.
Eithne and Daniel started Twoheartsmeet a little over a year ago. Daniel has an honour's degree in sociology, a diploma in counselling, and a diploma in social care and community guidance from University College Cork.
Eithne has a diploma in life coaching, and several years of experience and training in relationship coaching. She also has a counselling certificate.
"With this interest in the whole area of psychology and human relationships, we wanted to put our skills and experience to good use," Eithne explains.
"With support and advice from the West Cork Enterprise Board, we went ahead and opened for business. Our first step was to develop our website to provide information for prospective clients.
"Next, we advertised on newspapers like the Irish Examiner to develop our client base.
"We began covering Cork and Kerry, and now we have members from all over Munster. The age profile ranges from late 20s to early 70s, with the highest percentage in the age bracket 40 to 60.
"In this 40 to 60 age group, the majority tend to be legally separated or divorced.
"Our biggest challenge at the beginning was to get enough members to create a pool to match from. This took three to four months. Along the way, we have heard some terrible stories from people who had been ripped off by questionable dating agencies.
"Many others told of how frustrating it was to trawl through profiles on the internet only to eventually find that the person they were chatting with online turned out to be completely different in reality.
"I would advise anyone who is interested in going to an introduction or dating agency to make sure that the agency is registered and that it is run by staff that have a background in matching people, and never hand over money unless you receive a proper receipt.
"We get more enquiries from women than men and this is reflected in the members registered with us. However, we find that the women have a far broader social life, more varied activities and friends. Though we have many men of similar qualities, they are mainly from cities or large towns, and often have professional careers or are self-employed."
Membership of Twoheartsmeet is pretty straightforward. Obviously, you have to be single, separated, divorced or widowed. Then, either Eithne or Daniel will interview each client face-to-face to do a personality profile and find out what kind of a partner he or she is looking for.
I asked Eithne to talk about the farmers on her books, and how the bachelor farmer is perceived these days.
"Each and every person we interview is interviewed on his or her own merits. It's really up to the individual themselves to impress and make their own mark, regardless of what they do for a living," Eithne says.
"If for whatever reason they don't measure up, they need to take personal responsibility for changing and improving themselves in order to attract a partner.
"To this end, we are planning to run workshops to help bachelor farmers and other single men who are finding it hard to find a partner. These workshops will teach dating skills and confidence building techniques which will help them attract a partner, as well as showing them how to succeed in maintaining a relationship.
"Some farmers I meet from time to time are 'married' to the farm, and think that a woman shouldn't expect him to change at all. One farmer told me that if he got married and had a family, they would have to go on holidays without him as he wouldn't be willing to leave the farm in someone else's hands for a week. I don't know any woman who would put up with that these days. Maybe long ago, yes, but not anymore.
"We get a lot of genuine enquiries from single and widowed farmers, but interestingly, we have received few enquiries from separated farmers. We find little difference between the younger farmer and older farmer in their general attitude to dating or finding a partner.
"We find some single farmers spend the majority of their time on the farm, and have little, if any, outside interests. Some don't have any hobbies or go on foreign holidays. This means he has very little exposure to the outside world, and it makes it difficult for him to find things to talk about with the opposite sex. Interests outside the farm are very important, they broaden the mind.
"For a lot of women, the perception they have of farmers is someone who is tied to the farm seven days a week, especially if he is a dairy farmer.
"In days gone by, a farmer was seen as offering security to a woman looking for a husband.
"However, nowadays, most women are educated and financially independent, and in a lot of cases, are looking for similar partners. So for some, life on a farm isn't as appealing as it used to be.
"Therefore, it's most important for farmers that they use their personalities when looking for a partner, rather than hoping the fact that they own a farm will swing it for them."
Anyone wishing to contact Eithne can call 085 7742444 or visit our dating Ireland information page.