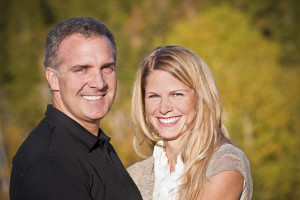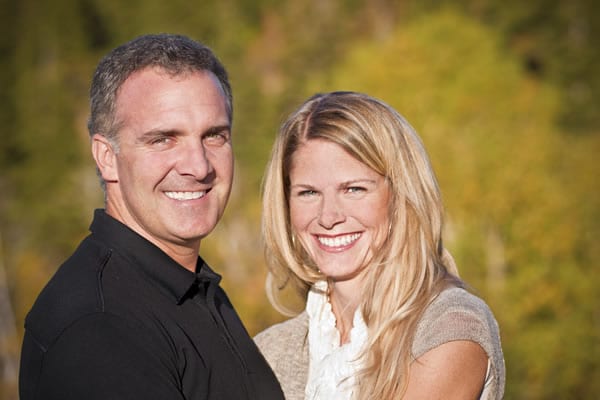 Looking for love? Then one Cork couple may hold the answer, says CHRIS DUNNE 
WHEN Eithne and Daniel's eyes met across a crowded room one night, they were not to know their destiny lay not only together, but in helping others to find their soulmates.
But that is what happened after Cupid's bow struck and romance blossomed.
"We set up Two Hearts Meet in 2011," says Eithne Buckley, 50, who is from Macroom.
"Daniel and I had both studied counselling and Daniel has a degree from UCC in sociology. This helps enormously in helping to match people and in some cases, to mentor them."
The couple saw a gap in the market when some of their friends told them of their experiences in the online dating world.
Daniel and Eithne came up with a business plan and, after doing a start-your-own-business course, they were ready to go.
Daniel Mcintyre looks after the business end of things while Eithne concentrates on the match-making.
"There is a large percentage of separated people in the Munster area," says Daniel.
So how has the dynamic of dating evolved over the years?
"Well, for a start, women are far more pro-active," says Daniel. "They are inclined to join walking groups, drama groups or join night classes, for instance. Men, on the other hand, think that they can go out at the weekend, have a couple of pints and chat somebody up."
"Often you will get male clients calling us around Valentine's Day or at Christmas, when they realise they are alone."
Sometimes clients can be hard to please.
"The more average a person is, the easier they are to match," says Daniel. "The more boxes that have to be ticked and the number of stipulations lesson their chances."
For instance?
"Well, someone might say; 'no beards. It reminds me of my ex'. They don't want a carbon copy of their ex partner. Or they insist that their match must be over 6ft 2ins."
And while that may be a tall order, Daniel and Eithne have successfully matched hundreds of people since they set up Two Hearts Meet.
The youngest client is in their 20s, the oldest, 75.
"We love to hear about engagements and marriages from our matches," says Eithne. "It makes us feel really good. And sometimes the couple we matched up ask us to lunch as a thank you for getting them together."
Who does Two Hearts Meet attract?
"Corporate clients are on the increase," says Daniel. "They do not want to forge a relationship in the workplace and they don't have the time to go trawling the internet."
The couple meet all kinds of people with different agendas. There are those who are idealistic and want the god-like idol.
"Yes, you get people who want the George Clooney lookalike or the white knight in shining armour on the white steed," says Daniel with a smile.
Sometimes people have missed the boat. And trying to fix them up is not always a bed of roses.
"A farmer who is in his late 40s or early 50s might be seeking a girl in her early 20s," says Daniel.
"Obviously, starting a family is the objective, and they've put it on the back-burner. They are a decade too late. Often in those situations, the bachelor farmer may be minding an older relative and just never got around to it."
The lure of the acres doesn't quite cut it these days.
"No," says Daniel. "Women are more into their careers these days and much more open to travel."
Daniel and Eithne agree that people who have not been in a previous serious relationship have fewer expectations.
"And often, the economic factor is not an issue," says Daniel. "Because at that stage, homes and jobs are sorted and security is not a big deal."
Daniel says that as we get older, many factors come into play when seeking a life partner.
"Remember when you were 19 and in the first throes of love?" he asks.
Vaguely.
"Well, back then, you had no responsibilities or concerns. You just went with the flow and only thought of romance. With life experience comes many other factors. People need to be aware that our perception towards love and romance has changed over time.
"They want to experience that same chemistry. But sometimes if that doesn't happen, people will discover other things that attract them to the other person, like kindness or consideration. It isn't always instant," says Daniel. What are the basic ingredients to meeting a suitable match?
"First of all you must find them attractive, or pleasing to the eye," Daniel explains.
"I am a firm believer in allowing a friendship to develop before romance happens. Developing a good foundation in a relationship is vital."
And Daniel and Eithne encourage their matches to take in a walk or browse through a bookshop instead of sitting opposite one another like in an interview situation.
"It is much more conducive to good conversation and forming an interest together," says Daniel.
Daniel and Eithne also offer advice to clients on how to meet new people.
"Yes, we tell them to join various social groups and take up a new hobby or interest," says Daniel.
"The meet-up groups that are in locations all over the country are a great outlet for meeting people."
Do Daniel and Eithne bring their work home with them?
"I bounce things off Dan all the time," says Eithne. "I ask his opinion on the matches that I am thinking about. I don't look on it as a job. Sometimes we spend the weekend talking about potential matches," says Eithne.
And now that the business is proving viable, everything must be rosy in the garden?
"Business is increasing all the time," says Eithne. "So yes, with matches and dates we are happy the way things are going."